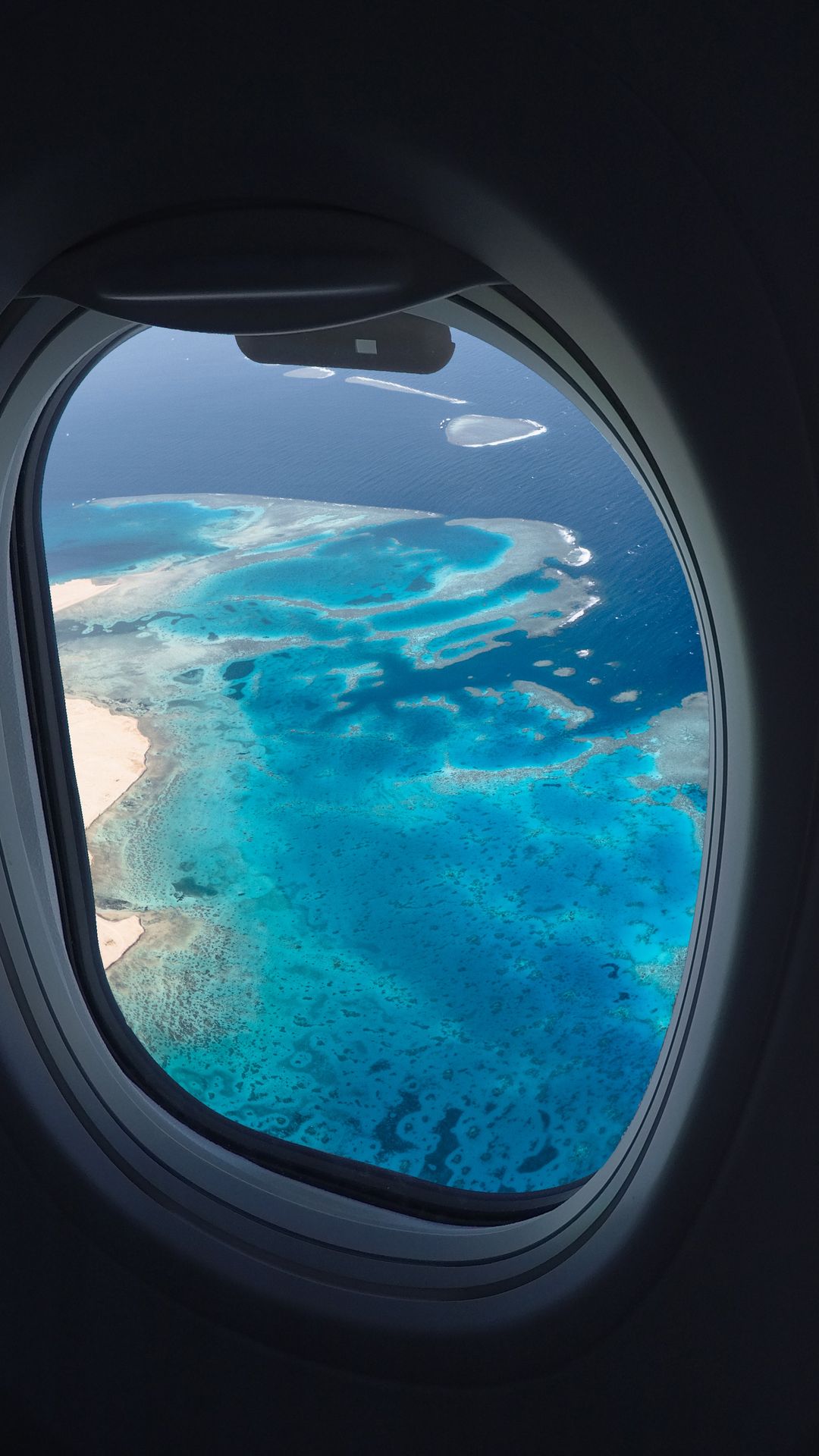 Chairman's Address

Honorable Minister, on behalf of the airlines and our industry Partners, I thank you very sincerely for sacrificing your valuable time to speak to us this morning and also for your very inspiring address.

We acknowledge NZ Government's support for regional aviation development in the Pacific over the years and we thank your government for continuing to provide this support. Such support to PASO and Aviation Security through the good office of AVSEC NZ are just two examples of your government's valuable contributions.

As airline operators, we need the infrastructure and the continuous maintenance of it as well, and we hope that country donors like yourself Sir, will use your influence and contacts amongst the International community to assist the Pacific Island countries in the development of regional aviation , and in particular airport infrastructure development in the islands.

Once again, thank you very much for your presence here this morning. Please let us show our appreciation in the normal manner.

I wish to extend a warm welcome to all of you and thank you for your attendance for without you, there will be no ASPA.

Before we take a break, I would like now to spend about 15mins to provide a brief overview of ASPA activities since the Honiara meeting. You know those of you who didn't make it to Honiara in May this year, are very unlucky, because you missed such wonderful hospitality, even the skies opened up to welcome us, and we were so honoured to be welcomed by the former prime minister of the Solomon islands.Thanks to Gus and his team for a wonderful organization.

The Honiara meeting made some crucial decisions to help move ASPA forward. These include:

 Reaffirmed to hold ASPA General Session twice yearly, and to hold one of these meetings in the islands, with due consideration to airline schedules for easy access.  It is ironical that we, the airlines and Industry partners were quick to recognize the problems with traveling to/through the islands, particularly when we try to reach places like Honiara, because some of us took more time traveling to /from Honiara than the two days spent at attending the meeting. But such is the challenge we face in regional aviation. Limited outbout traffic and seasonal inbound tourism.
 We also agreed to explore potential options for fuel procurement and security and mandated John Nicholson and Alan Peacock to pursue with NZ companies that may be interested in working with ASPA in this area.  We added Joint Procurement of commonly used items to the list of issues to be pursued.  The Honiara meeting also reviewed the ASPA RegionalTraining Programme and agreed that it was one of the most successful and beneficial activities of ASPA and should continue. The secretariat would periodically update members' training needs and prioritize them in light of the limited resources available for regional training.  The meeting also endorsed the Secretariat work programme for the year.

As you know we have three Committees in ASPA, namely the Executive Committee, the Technical Committee and the Commercial Working Group. Yesterday these committees met and agreed on further priority issues to be pursued during the next twelve months. These issues were carefully considered in the light of their importance either as cost reduction measures or revenue enhancement opportunities. In addition the Committees carefully evaluated their potential for successful implementation, so that we do not unnecessarily waste our time addressing issues that seem ideal but are impractical to achieve due to technical or other reasons. We agreed to :

 The formation of a Twin Otter Operators Group to cooperate in the operation and maintenance of this aircraft type. There are 19 twin otters operated by 7 ASPA member airlines, and it was felt that there could be benefits of sharing experiences and expertise in addressing many of the common challenges faced by the operators.  Prioritizing the Regional Training Programme to include Advance Safety Management System(which incorporates Risk Management and Human factors), Quality Management System, Aviation Security and dangerous Goods training. Other areas of training will be organized, depending on availability of funds from IATA. It was also resolved that effective immediately each ASPA member will be allowed one free scholarship per course and a token fee of FID100.00 per additional student to be paid to ASPA to assist in off-setting course expenses.  Airlines are required to carry out regular audits on Outstations Organizations that perform operational functions, such as Fueling, maintenance, catering, ground handling etc. It was agreed that there would be savings if ASPA members could share the costs by using the same auditors at Outstations, as most airlines use the same Operators.  ASPA will work jointly with SOPAC in Suva in developing and implementing a Regional Workshop to address Airport Emergency planning and exercises. This will be held at Nadi in early 2011( March-April) and will coincide with Airport Fiji Limited's live Emergency Planning Exercise. Details will be circulated to members in due course  Work is underway to create a Discover Pacific Pass to be promoted and sold in European, Asian and America markets, to help promote inbound tourism to the islands and at the same time provide complementary revenue to the airlines. It is
intended to have the PASS in place by early 2011, once we resolve some of the technical issues involved in E-Ticketing and Interlining.

 Fuel Procurement, Joint Representation and Promotion and Global Distribution and Reservations systems are ongoing initiatives and in fact we have these in the Agenda Items to be addressed later today and tomorrow.

I have here some tourism statistics that I hope will be of interest to you. There will be more detail presentation on these when we receive the presentation by The South Pacific Tourism Organization-SPTO. It is notable that a large proportion of our inbound tourists come form Australia and NZ( combine 54%). Europe(17%) is becoming an important market for us , particular for the island hopping tourists who normally have the time and the money . Offcourse we cannot forget the great potential of the Asian market(currently 9.5%) , particularly, China, India , Japan and South Korea.

Interestingly too, that Fiji and French Polynesia receive more than half of inbound tourists(52%) and the rest is shared amongst the rest of us.

The above statistics clearly reinforces the need for small islands and their national tourism organizations and their airlines to work closely in developing inbound tourism to the region.

For this reason ASAPA remains very relevant to meeting the needs of the airlines by the forum it provides to its members and Industry Partners. Through ASPA, we are able to have a strong collective voice and also the opportunity to cooperate in areas where there is economies of scale to be derived.

Lastly I just wanted to share with you some interesting statistics about ASPA members. This is something we rarely share with the public before and we hope to continue to update the information for you in our future meetings. The numbers may not be large by world standards but I assure you they are quite significant in regional economic terms, particularly in regards to movement of people to/from and within the region, and its important role in generating foreign exchange earnings for the region.

Again, Minister I thank you for your valuable time and I hope I have given you some insights into what ASPA is all about. To my fellow delegates and guests , I hope you will enjoy the programme that our Secretariat has organized for this conference.


THANK YOU and we shall now break for 30minutes for refreshment and meet the Minister.